A Quiet Evening
Art Notes
The heart has its special places: quiet retreats, fragrant with the sweet perfume of flowers, bathed in the romantic light of sunset, soothed by the music of a laughing brook and droning bees. Places made possible by the precious gift of love.
A Quiet Evening YouTube Video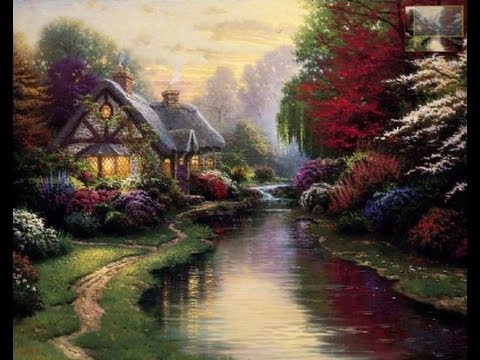 Title:
A Quiet Evening
Collection:
Places in the Heart
Painted:
1998
Published:
1998
Style:
Chiaroscuro
Classification:
Thomas Kinkade Original
Limited Edition:
Sold Out
Genre:
Cottages
Tags:
Cottages
,
Flowers
,
River
,
Stream
,
Sunset
© Thomas Kinkade, The Thomas Kinkade Company, Morgan Hill, CA. All rights reserved.