Away From It All
Art Notes
I was raised with the majestic views of the mighty Sierra-Nevada mountain range. As a boy, I would hike and camp surrounded by the clear evidence of God's hand in creation. In Away From It All, I hope you feel the embrace of a loving God and most importantly to center yourself in that comforting retreat as I did.
The moon watches over the forest's transition from day to night as the lone fisherman returns to his welcoming cabin after a long day on the river. With the soothing sounds of the waterfall and the crackling of the campfire, his faithful companion waits patiently for his return. It is my hope and prayer that as you journey with me, you will find the calm and inner peace one can discover being Away From It All. God Bless!
Away From It All YouTube Video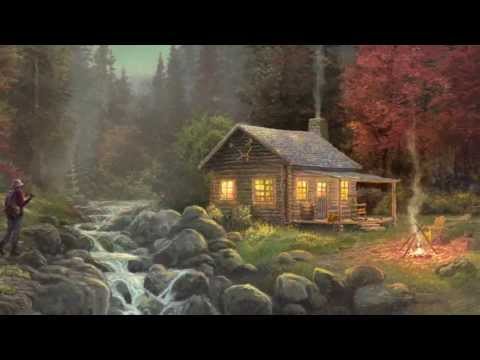 Title:
Away From It All
Collection:
Away From It All
Painted:
2012
Published:
2012
Style:
Luminism
Classification:
Thomas Kinkade Original
Limited Edition:
Available
Genre:
Great Outdoors
Tags:
Cabin
,
Campfire
,
Fishing
,
Great Outdoors
,
Moon
,
River
,
Stream
,
Waterfall
,
Wilderness
© Thomas Kinkade, The Thomas Kinkade Company, Morgan Hill, CA. All rights reserved.