Christmas Chapel I
Art Notes
I love the Christmas Eve services and the traditions that go along with them. In our church, it means lighting candles and passing them symbolically from one person to another. As I envisioned this tradition on canvas, I began to imagine that in an ideal world the Christmas Eve service would happen in a country chapel along a snowy wooded lane.
I envision this painting as the first in a series of three Christmas Chapels, each taking their inspiration from a classic Christmas carol. My prayer is that this series will give each of us a chance to rekindle the simple joys of the Christmas season.
Christmas Chapel I YouTube Video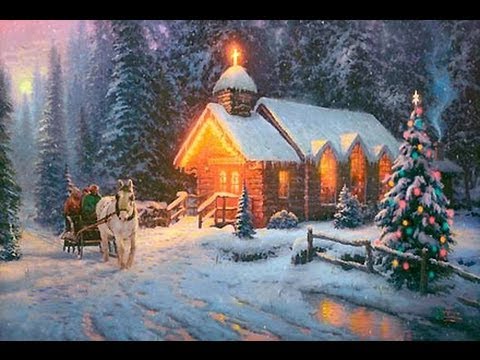 Title:
Christmas Chapel I
Painted:
2009
Published:
2009
Style:
Luminism
Classification:
Thomas Kinkade Original
Limited Edition:
Available
Genre:
Christmas
,
Churches
Tags:
Christmas
,
Christmas carol
,
Christmas tree
,
Churches
,
Faith
,
Holidays
,
Horse
,
Sleigh
,
Snow
,
Winter
© Thomas Kinkade, The Thomas Kinkade Company, Morgan Hill, CA. All rights reserved.