Cobblestone Bridge
Art Notes
Recently Nanette and I explored a new corner of the British Isles: the Hampshire region in southwest England. As we walked its quaint paths, I felt a longing for a time when rambling was a preferred mode of transportation. Cobblestone Bridge is bathed in the light of a golden nostalgic sunset, the glow of oil lamps, firelight in the thatch-roofed cottages, and the yearnings in my heart. The stately old bridge is constructed with fieldstones and the thatched roofs are built up from bundles of reeds. In the world of Cobblestone Bridge, man and nature live in God's perfect balance. While we visited, Nanette and I shared in that harmony.
Cobblestone Bridge YouTube Video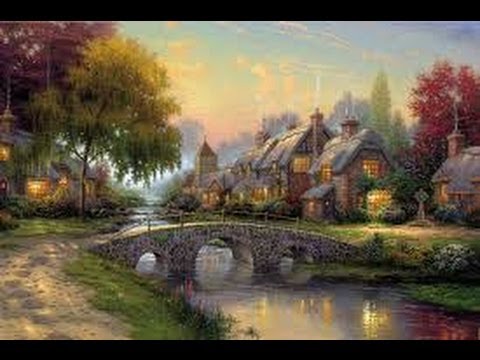 Title:
Cobblestone Bridge
Collection:
Cobblestone Lane
Painted:
2000
Published:
2000
Style:
Luminism
Classification:
Thomas Kinkade Original
Subject Location:
Hampshire, England
Limited Edition:
Available
Genre:
Bridges
,
European Vacations
Tags:
Bridges
,
Cross
,
England
,
eu
,
europe
,
european
,
Hampshire
,
Neighborhood
,
River
,
Stream
,
Sunset
,
Village
© Thomas Kinkade, The Thomas Kinkade Company, Morgan Hill, CA. All rights reserved.