Cobblestone Christmas
Art Notes
As I considered subjects for a Christmas painting this year, my thoughts turned to the familiar charms of village life that I celebrated in my beloved "Cobblestone Bridge." I know this stately old bridge well enough to conjure it and its environs when it wears a mantle of white.
In Cobblestone Christmas light spills from the windows of every home and suffuses into the crisp winter air, where it mingles with the incandescent fires of the setting sun. God and man have truly collaborated in a celebration of the season.
Cobblestone Christmas YouTube Video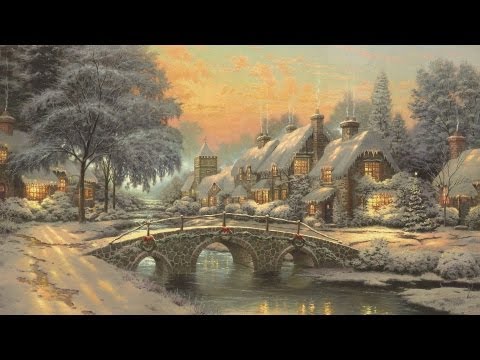 Title:
Cobblestone Christmas
Collection:
Cobblestone Lane
Painted:
2003
Published:
2003
Style:
Luminism
Classification:
Thomas Kinkade Original
Limited Edition:
Available
Genre:
Bridges
,
Christmas
Tags:
Bridges
,
Christmas
,
Christmas tree
,
Christmas wreath
,
Holidays
,
River
,
Snow
,
Stream
,
Sunset
,
Village
,
Winter
© Thomas Kinkade, The Thomas Kinkade Company, Morgan Hill, CA. All rights reserved.