Courage
Art Notes
In Courage I use a vocabulary of personal artistic symbols to convey this message: God rewards our perseverance with His gift of courage. A storm-tossed sailboat has come within sight of a lighthouse; the beacon of divine love will guide it to shore. A sublime radiance breaks through the clouds, embracing the boat in its holy light.
I painted Courage at a time when I was especially grateful for God's hand of deliverance in my life. May it remind you that courage is, truly, a gift from the Almighty.
Courage YouTube Video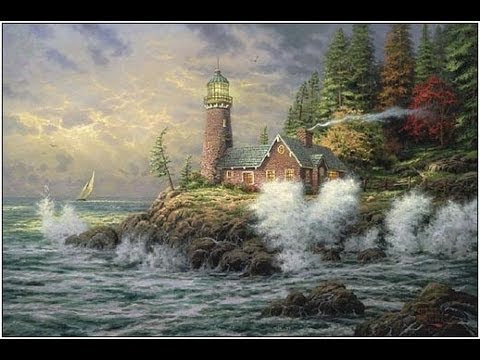 Title:
Courage
Collection:
Life Values Collection
Painted:
2003
Published:
2004
Style:
Luminism
Classification:
Thomas Kinkade Original
Limited Edition:
Available
Genre:
Faith
,
Lighthouses
,
Seascapes
Tags:
Boat
,
Faith
,
Lighthouses
,
Ocean
,
Seascapes
,
Waves
© Thomas Kinkade, The Thomas Kinkade Company, Morgan Hill, CA. All rights reserved.