Friendship Cottage
Art Notes
Friendship Cottage brings one of my most extended series to a satisfying close. The new issue began in my imagination as a lovely walkway, honoring the path of beauty I've traveled with my family of Kinkade collectors. I became intrigued by the idea of tucking a cottage away at the end of the path, to symbolize the imaginative home we share.
Friendship Cottage comes with a special free offer for Thomas Kinkade collectors to remind us how very important a treasured acquaintance can be. Here we can savor the joys of good fellowship.
Friendship Cottage YouTube Video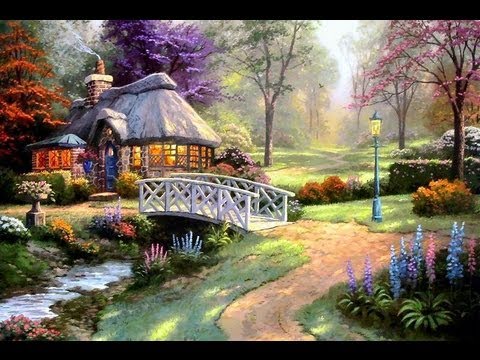 Title:
Friendship Cottage
Collection:
Hidden Cottage (TKCS)
Painted:
2004
Published:
2004
Style:
Luminism
Classification:
Thomas Kinkade Original
Limited Edition:
Retired
Genre:
Cottages
Tags:
Bridge
,
Cottages
,
Path
,
River
,
Stream
© Thomas Kinkade, The Thomas Kinkade Company, Morgan Hill, CA. All rights reserved.