Lilac Bouquet
Art Notes
Rarely do I narrow my focus to still life, in essence bringing the glory of nature indoors. My challenge in Lilac Bouquet is to convey the sensual experience of the garden in my portrayal of this lavish bouquet. I want my viewers to delight at the delicate contrast of mauves and purples, to sense the rich perfume of lilacs wafting on the breeze, to imagine the buzz of bees hovering about the flowers.
Lilac Bouquet extends my celebration of this regal and fragrant shrub; it is, in effect, a companion to Lilac Gazebo.
Lilac Bouquet YouTube Video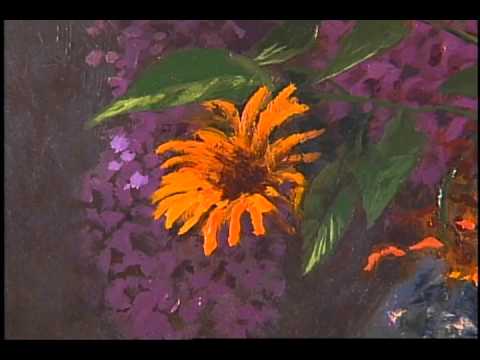 Title:
Lilac Bouquet
Painted:
2002
Published:
2002
Style:
Still Life
Classification:
Thomas Kinkade Original
Limited Edition:
Available
Genre:
Hearth & Home
Tags:
Flowers
,
Hearth & Home
© Thomas Kinkade, The Thomas Kinkade Company, Morgan Hill, CA. All rights reserved.