Savannah Romance
Art Notes
Savannah, Georgia has always been a city for romantics. And the crown jewel of this gracious southern city epitomizes all that is the Old South. Forsyth Park remains one of the most visually abundant locales in all of Savannah.
In my painting, Savannah Romance, I've paid homage to the majestic Forsyth Fountain. I've also included an abundance of color – dogwood and mimosa trees vie for attention with resplendent southern magnolias and lush azaleas.
Whether you've been to Savannah, or simply long to visit, may Savannah Romance truly bring out the dreamer's heart in all of us.
Savannah Romance YouTube Video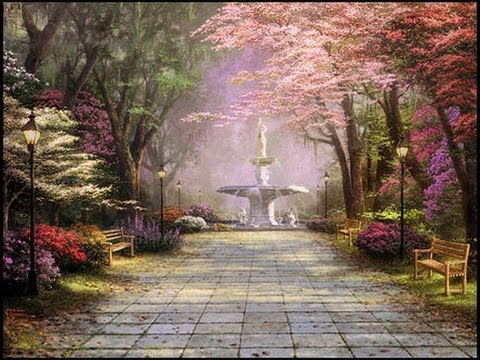 Title:
Savannah Romance
Painted:
2009
Published:
2009
Style:
Luminism
Classification:
Thomas Kinkade Original
Subject Location:
Savannah, Georgia
Limited Edition:
Very Low
Genre:
Gardens
Tags:
Bench
,
Flowers
,
Forsyth Fountain
,
Forsyth Park
,
Gardens
,
Georgia
,
Landmark
,
Old South
,
Savannah
,
USA
,
Water fountain
© Thomas Kinkade, The Thomas Kinkade Company, Morgan Hill, CA. All rights reserved.