The Forest Chapel
Art Notes
What's around the next bend? What lies at the end of the trail? When I walk an unfamiliar path, curiosity drives me on. The Forest Chapel portrays a daydream I've had many times: often while hiking some wooded trail I've come upon a spectacular flowering meadow and thought, "What a wonderful place to worship God". The idea of a chapel in an unspoiled natural setting has intrigued me for years.
The Forest Chapel YouTube Video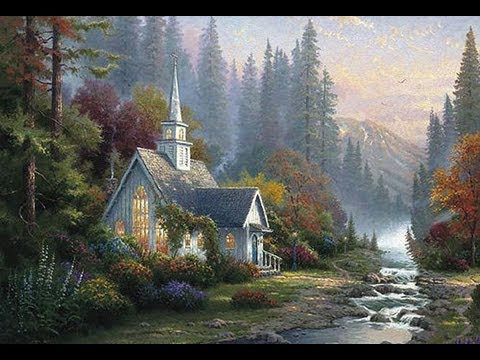 Title:
The Forest Chapel
Collection:
Chapels of Nature
Painted:
1999
Published:
1999
Style:
Luminism
Classification:
Thomas Kinkade Original
Limited Edition:
Sold Out
Genre:
Churches
Tags:
Churches
,
Faith
,
River
,
Stream
,
Waterfall
© Thomas Kinkade, The Thomas Kinkade Company, Morgan Hill, CA. All rights reserved.