The Good Life
Art Notes
In The Good Life, third and final piece in my Beginning of a Perfect Evening collection, I have in effect set up my easel in that imagined space where God's bounty is manifest. I identify with the fisherman, who lives in a profound harmony with nature and receives its gifts with humble gratitude. Towering peaks embrace the valley. I imagine that my wife and daughters are safely tucked away within, enjoying the pleasures of domesticity, as they await my return with the evening catch. Alone with my family, safe, peacefully savoring the glories of God's creation – that is my image of The Good Life. I invite you to enjoy it with me.

The Good Life YouTube Video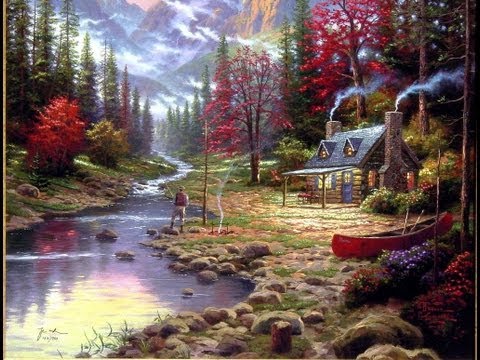 Title:
The Good Life
Collection:
Beginning of a Perfect Evening
Painted:
2004
Published:
2004
Style:
Luminism
Classification:
Thomas Kinkade Original
Limited Edition:
Available
Genre:
Great Outdoors
Tags:
Cabin
,
Campfire
,
Canoe
,
Fishing
,
Great Outdoors
,
Mountain
,
River
,
Stream
,
Sunset
,
Wilderness
© Thomas Kinkade, The Thomas Kinkade Company, Morgan Hill, CA. All rights reserved.