The Night Before Christmas
Art Notes
I painted a home that could have been the setting for Clement Moore's unforgettable poem earlier in my career. It is the centerpiece of Victorian Garden II, where it sits in a sylvan spring garden, embraced by lavish, dew-drenched blossoms.
The Night Before Christmas revisits the stately mansion, while the change of season works a dramatic transformation of the scene. Snow shrouds the foliage, replacing the gemlike dazzle of flowers in the earlier piece with a tapestry woven in shade of white. The lamp is festooned with wreath and bow, a sled stands ready-to-ride on the picket fence, a jaunty snowman greets guests.
The Night Before Christmas YouTube Video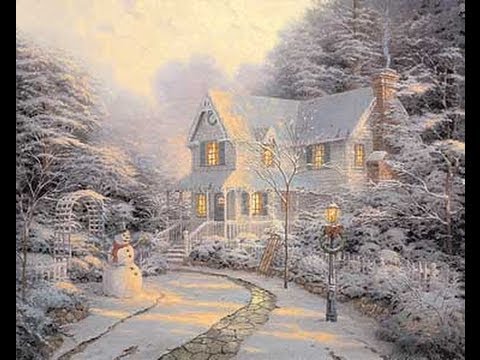 Title:
The Night Before Christmas
Collection:
Home is Where the Heart Is
Painted:
2004
Published:
2004
Style:
Luminism
Classification:
Thomas Kinkade Original
Limited Edition:
Available
Genre:
Christmas
Tags:
Arbor
,
Christmas
,
Christmas wreath
,
Holidays
,
Sled
,
Snow
,
Snowman
,
Victorian
,
Winter
© Thomas Kinkade, The Thomas Kinkade Company, Morgan Hill, CA. All rights reserved.