Viva Las Vegas
Art Notes
To create a vision of the Las Vegas skyline, all I needed to do was take a plane ride. As I was swooping into Las Vegas during a recent road trip, I instructed the pilot of the small plane we were aboard to take an extra pass just above the Las Vegas strip. The sun was setting and the light was perfect. The view that lay spread before me became my painting Viva Las Vegas.
I never tire of visiting Las Vegas, the city of endless excitement and dazzling lights. But the real star of the show is the dramatic desert sky and the brilliant colors of this desert oasis. I utilized a radiant palette filled with the luminous colors that Vegas is famous for. Like memories of a whirlwind Vegas weekend, Viva Las Vegas is alive with excitement.
Viva Las Vegas YouTube Video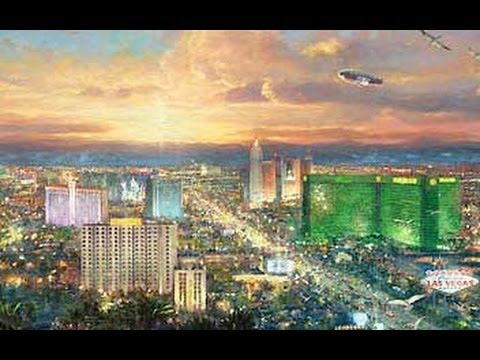 Title:
Viva Las Vegas
Painted:
2009
Published:
2009
Style:
Luminism
Classification:
Thomas Kinkade Original
Subject Location:
Las Vegas, Nevada
Limited Edition:
Available
Genre:
Cityscapes
,
Summer Destinations
Tags:
City
,
Cityscapes
,
Desert
,
Landmark
,
Las Vegas
,
Las Vegas Strip
,
Luxor Hotel
,
MGM Grand Hotel
,
Nevada
,
New York
,
New York Hotel
,
Sunset
,
USA
© Thomas Kinkade, The Thomas Kinkade Company, Morgan Hill, CA. All rights reserved.